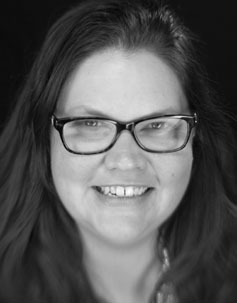 Full Stack Designer & Creative Direction
I SYNTHESIZE COMPLEX, TECHNICAL IDEAS INTO A SIMPLE, CONSUMER-FRIENDLY VISUAL LANGUAGE.
Information Architecture, design, cross-platform continuity, UI/UX, and strategic design all wrapped up in one neat little bundle of joy. I help to demystify the process for non-technical clients freeing up collaboration and fresh ideas. It's time to design with a purpose in mind.
Experience
Studio Production Manager
8/15 - Current
Cambia Health Solutions (Regence BlueCross & BlueShield, Asuris, BridgeSpan Health, & others)
Manages studio operations of the in-house agency to make sure that volume, cost, and quality standards are achieved. Ensures physical and workforce resources are adequate to meet the organization's production schedule for print and digital properties. Manages the activities of production personnel including workflow, methods, and work force utilization. Familiar with a variety of the field's concepts, practices, and procedures. Relies on extensive experience and judgment to plan and accomplish goals. Leads and directs the work of others while bringing joy to the studio. Jumps in as needed due to full-stack design capabilities to ensure client satisfaction, brand compliance, and overall quality control between teams.  
Developing digital processes and procedures to ensure cross-team collaboration across multiple departments Result: 60% reduction in meeting hours per sprint
Implementing procedures to ensure creative voice, brand alignment, and VP approvals both upstream of work and downstream Result: Average job length dropped from 40 working days down to 10 working days
Implementing new management software, traffic/scrum meetings, QC, & internal reviews Result: rounds of revisions dropped by 83%
Planning and organizing production schedules Result: Average of 150 projects per week at various levels of effort with a 93% on-time delivery rate
Estimating, negotiating, and budgeting with internal clients Result: Between 64-75% studio utilization rates
Project management of UX/UI, Copy, & implementation for all main websites, emails, and microsites Result: more seamless experience through multiple channels
Full-stack designer pulled in as consultant on high visibility, high impact, & C-suite level projects as go-to for design, implementation, and follow-through Result: 100% on-time rate with 100% 1-round of approval across all projects
Lead Designer
8/13 - 5/15
Lightspeed Systems
Responsible for establishing creative direction for the entire line of online services, products, and programs while directing creative work including audience promotions, advertising, and all web-based creative work. UX/UI design of 3 SaaS products. Overseeing print production, graphic art, and web development. Assists with audience research and develops creative briefs and design concepts to meet business objectives. Relies on extensive experience and judgment to plan and accomplish goals. Leads and directs the work of others. A wide degree of creativity and latitude.  
Using a combination of Agile and Waterfall methodologies along with HTML & CSS in creation of both client facing microsites and internal intranet Result: 8,693 Registered Users within the first year of implementation, and standardizing on-boarding for 200+ employees
Creating assets for the web and cross-platform app usage Result: Continuous branding across the web and native apps for iOS, Windows, Android, Apple, & HTML5 compatible devices
Working with partners such as Intel, Samsung, & Sprint on collaboration collateral Result: Empowering girls with an uptick in endorsing a more gender neutral or female slanted national campaigns
Full-stack designer background to bridge the gap between Developers & Designers Result: Thorough testing and debugging leading to 72% decrease in lead-times Result: fully researched, analyses, and scoping of project flows in days rather than weeks
Guru-level time & project management Result: Project management of multiple long and short-term projects with a 95% on-time completion rate
Working with international team in London & Australia for international campaigns Result: One of the largest presences at BETT every year
Branding Lightspeed Systems Connect Conference 2014 & 2015 Result: Smooth, continuous branding and user experience from pre-registration rollouts to conference day for 300+ attendees
Full-stack designer in Print and Digital leading to creation of all collateral and Advertising Lead for the Americas, EMEIA, & Australia Result: 2,000+ pieces within the first year
Creative Consultant / Full-Stack Designer
6/01 - Present
Freelance
Acts as a client advocate and trusted partner to guide them through the creative process and/or development while actively managing relations with designers, artist, developers, and non-technical teams to produce strategic projects that further business objectives. Draws on years of experience in branding and technology to bring ever-evolving trends based in data to produce fresh solutions. Excellent interpersonal skills allowing for open communications between clients and creatives.
Direct management of 3-5 person teams in remote worldwide locations
Brand & Identity Development Result: Two ADDY awards (1 Gold and 1 Bronze thus far)
UI & UX Development Result: Average of 62,400 lines of HTML & CSS written per year
Project management of multiple discipline projects Result: 3 independent comic books, 2 plays off Broadway, 15 speaking engagements, 4 children's books
Software Testing and Debugging
Prototyping
Design Manager
12/07 - 2/13
International Water Screens
Manages design efforts &  ensures the drawings and designs are completed on time and adhere to the established specifications and standards. Prepares project schedules, bids, or proposals.  Communicates directly with contractors/designers concerning project cost, staffing, and scheduling. Prepares project status reports and works to ensure plans adhere to contract specifications. Manages full lifecycle of projects. Supervises office activities to achieve maximum expense control and productivity. Develops procedures and policies for office activities.  
Creative consultant for advertising, design, and graphics Result: Decreased design cost by $9k/year ($54k/5 year average)
Built relationships with multimillion-dollar companies such as Army Corps of Engineers, Siemens, Department of Water Resources, and the United States Government Result: Reduction in response time for RFP, RFQ, & Submittal and implementation of standardized response procedures
Implemented and upheld company-wide standards Results: Government acceptance and 40% reduction of RFQ
Managed and coordinated projects with out-of-state and out-of-country clients and/or remote teams Results: 22% Growth internationally (4 million over 5 years)
Designed and executed over 800 technical drawings per year for engineers, government agencies, and patents
Project Coordinator
10/04 - 10/07
Lennar Homes
Responsible for the coordination and completion of projects. Oversees all aspects of projects. Sets deadlines, assigns responsibilities, and monitors and summarizes progress of a project. Prepares reports for upper management regarding status of a project.  
Brought Marketing and Design operations in-house Result: Decreased overhead by $40k-$60k per community
Managed design implementation on average 3-4 communities Result: Complete Lifecycle Project Management - from multiple community conceptions, marketing, and budgeting, to sales and end of project wrap up spanning an average of 2-3 years per community
Streamlined Drafting operations and procedures Result: saved $12k-$20k on architectural fees per community ($53k/year average)
Volunteering
Mentor for kids interested in technology Mentor for Women in Technology Speaker: "Hour of Code" & "Women Who Code" Leads writing workshops to help develop creative skills Speaker: Digital Design for Education
Certifications & Affiliations
AIGA – Design leader Certified Associate in Project management (CAPM) – in-process
Awards
RENOARTIO Illustration winner - 2016 Gold ADDY – Creative Direction (AAF) 2013 Bronze ADDY – Creative Direction (AAF) 2012
Education
AS Visual Communications w/hons Brooks College Long Beach, CA – 2004
Adobe Creative Suite
Illustrator Photoshop InDesign Premier Dreamweaver
Prototyping
Proto.io Invision/Inspect Lucidchart
Front-end development
Wordpress HTML & CSS Java scripting light PHP Bootstrap
Digital Content Creative Direction
Product Design for SaaS
Software Systems LMS/VLE
Team management
up to 5 direct reportsup to 30 indirect reports
Discovery, Research, & Planning
Data analysis, & management
Problem assessment & analysis
Unity 5.5
-Learning as a stretch skill