FRONT-END DEVELOPMENT
Tools: Apple, Adobe Creative Cloud (InDesign, Illustrator, Photoshop), & Sublime Text for programming
Languages: HTML, CSS,
Constraints: Bootstrap, WordPress, GitHub
Being a full-stack designer, Lightspeed Systems we worked on various web development projects. Our community site was their first yearlong project I worked on with them. Standard web design process, information discovery, specs, wireframes, mockups and then development. When launched, engagement spiked and we truly started to form a community of our users and employees. In total, we designed out 14 individual WordPress template designs for a handful of post types along with several page designs.
Define:
Pain Point: Our documentation lived on an outdated wiki type repository that customers could not easily find our documentation.
We had to divide and conquer as the repository well over 10k pieces of documentation for several different products. This required a massive amount of document sorting and information architecture. On top of that, we had to design for three distinct audiences, IT personnel, teachers, and our internal employees.
MVP
Architect the new site structure

Connect users to

Documentation
Knowledgebase
Release Center
Downloads
Support
Their community

Video repository
Functioning blog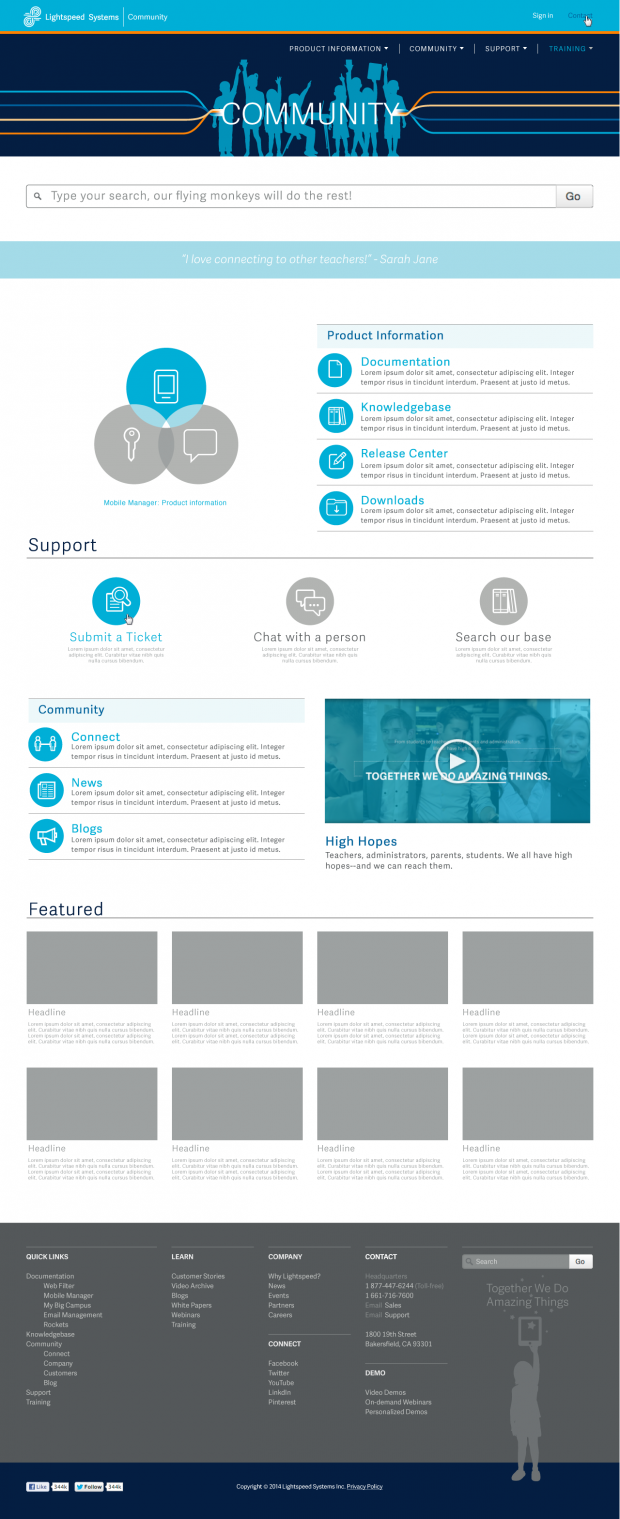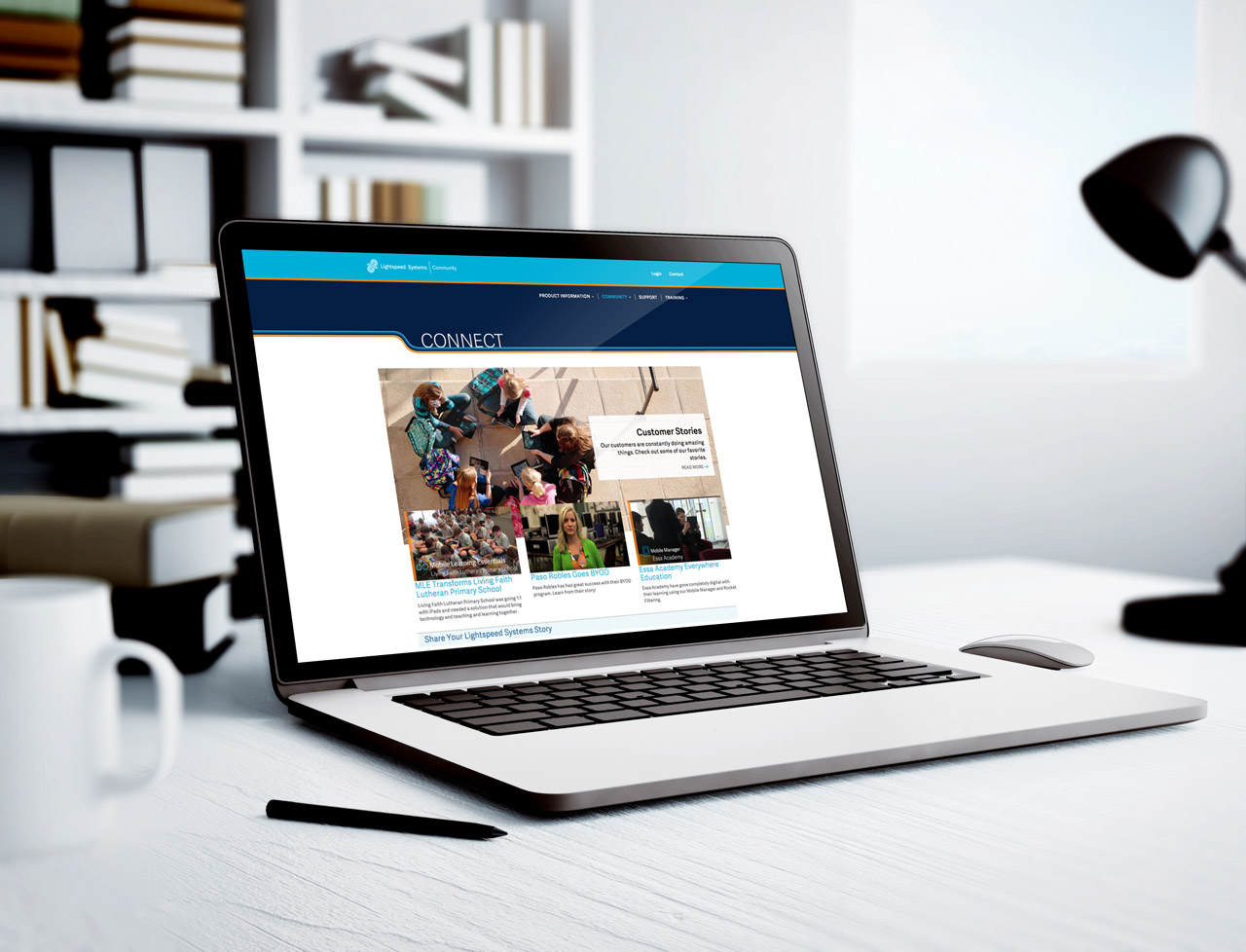 Challenges & Takeaway
The challenges on this project were many, everything from sifting through massive amounts of data and documentation, designing for three very different types of users who were core to the company's profitability, to stakeholder's issues. In the end, we could point to user testing and analytic data to back up the validity of the design which is still being used four years later. The main takeaway from this project was to break down larger projects into much more manageable problems to solve while looking at the holistic view from the onset. This takeaway though has allowed me to step into large projects at a very high level and being able to understand how the pieces fit together holistically thus getting up to speed quite quickly.